1- Click Lead Capture Platform for Marketers
Getting leads from clicks – permission based – no typing needed

Improve conversion rates – Enhance visitor experience

No more fake emails – Get real verified email addresses from
Awesome way to get new leads.
quote-right
Akshay G.
Client Partner and Business Development Manager
quote-left
The easiest way to nurture your email list.
quote-right
Alex L.
Managing Director / Digital Marketing Consultant
quote-left
Create lead magnets and link to them via Boost. Easily and simply collect contacts via Zapier.
quote-right
Vitali K.
CEO, Accounting
Setting up a Boost lead capturing URL is super easy
See how it works…
In 3 easy steps
Step 1
Connect Boost to your email autoresponder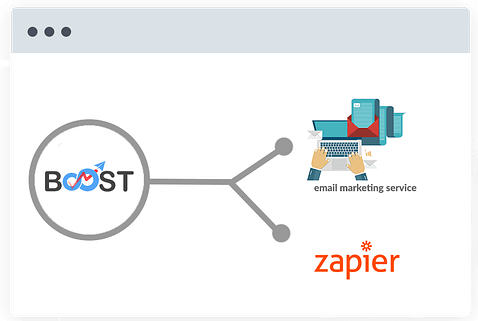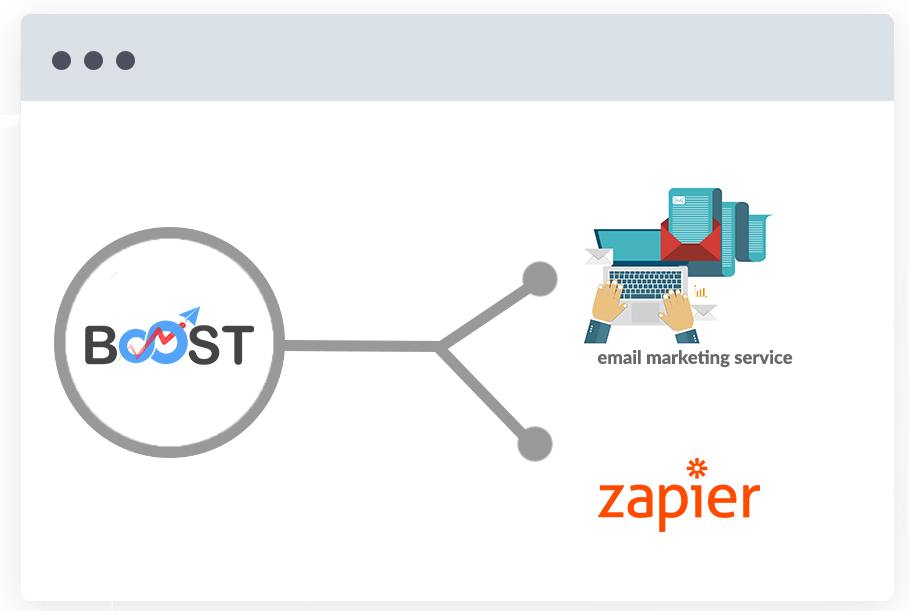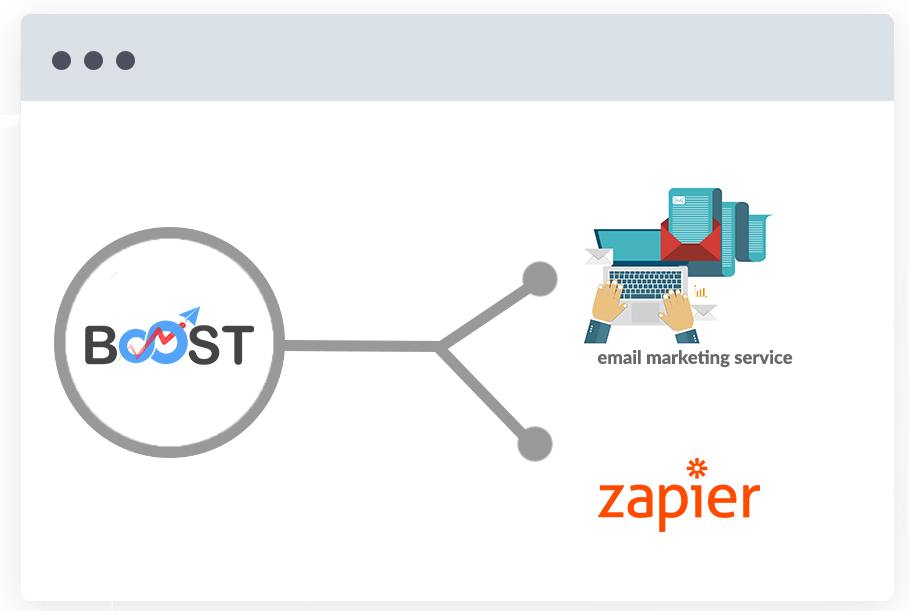 Step 2
Shorten the URL to your lead magnet or any exclusive content that you only want to share with your subscribers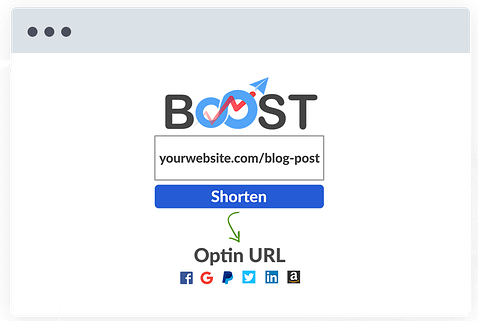 Step 3
Send traffic directly to the shortened URL or add social signup buttons to your email optin forms to collect email subscribersYour visitors can now sign up or subscribe to your email list without having to type their long email address.This increases conversion rate and improve your visitor experience.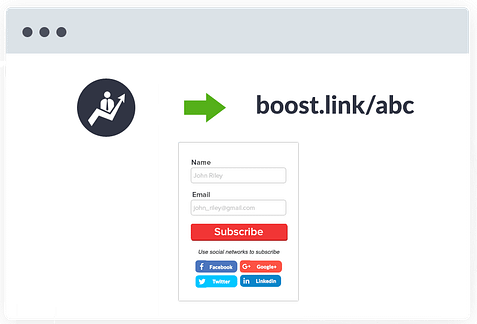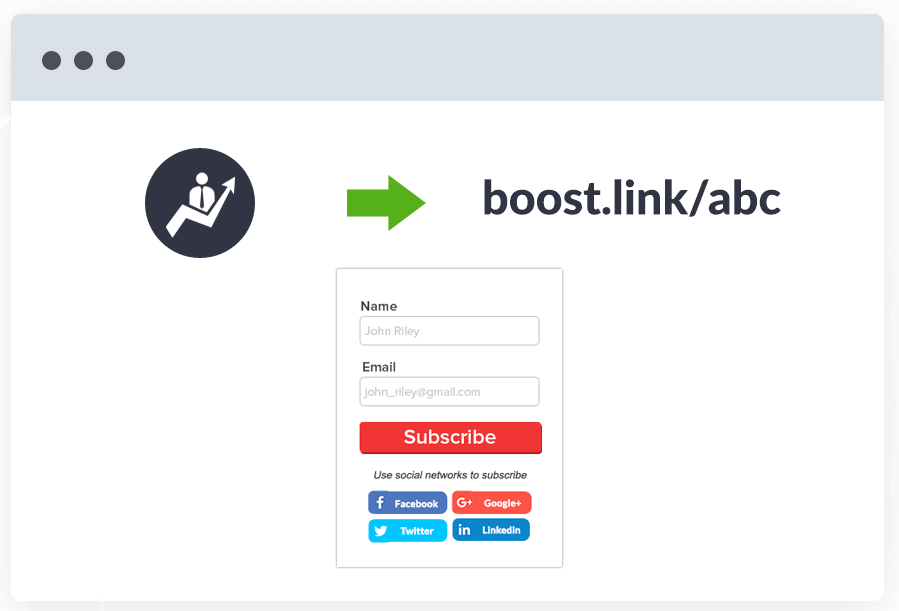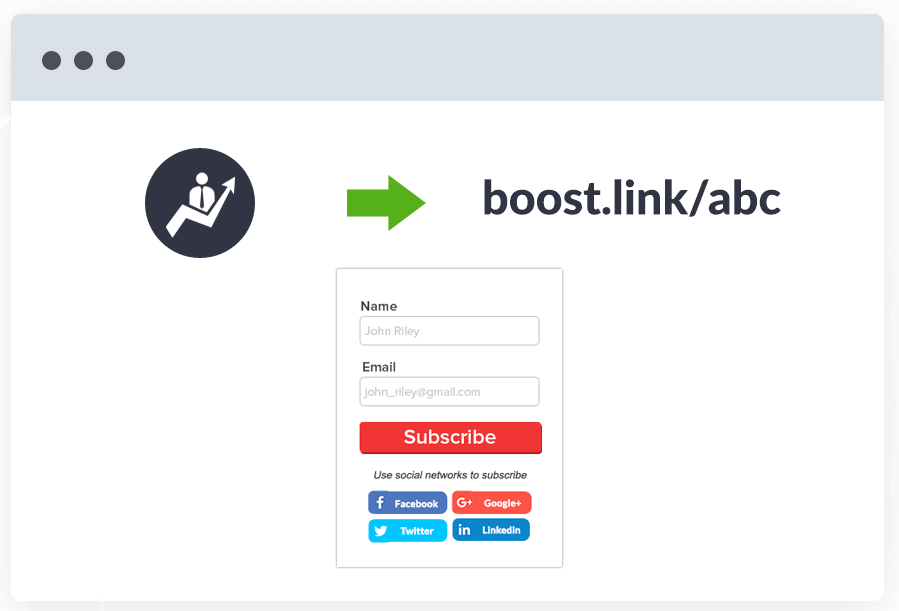 GROW YOUR EMAIL LIST FASTEREasily collect real verified email addresses​Boost allows you to get verified email addresses people used when they create their social accounts such as Facebook, Google, Twitter & Linkedin.BOOST also brings access to over 200 million active engaged Amazon customers and 237 millions active Paypal accounts.If you sell anything online, these are the most valuable email addresses that you can get because these are real people who buy and spend money online.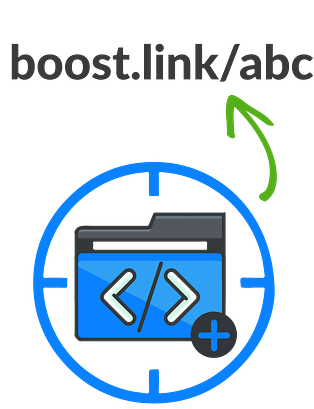 BUILD YOUR RETARGETING AUDIENCE EASILYAdd a retargeting pixel to every URL shortenedwith BOOSTStart building a custom audience on an ad platform and improve your marketing efforts. Increase your ads campaign CTR, decrease your CPC
Real-time synchronizationEasily export and sync your subscriber dataBoost integrates with popular email marketing services.And with Zapier integration, you can sync data from Boost to hundreds of applications including CRMs, webinar platforms…
Understand your subscribersSubscriber ResearchBoost allows you to view your subscriber social profiles to find out who they are, research about them and even get in touch with them personally on social media.This is something impossible with an email optin form.
Boost's Users Enjoy Getting More Leads Every Single Day
Here are some of the reviews
quote-left
With Boost you just set it in your site and forget it but gather all kinds of legit email addresses.
quote-right
Ronald W.
CEO, President, Marketing Director, Lead Broker
quote-left
I was able to add a high-value service to my customers at a low cost to my business.
quote-right
Chris O.
CEO
quote-left
I used it to track links from a QR code and it worked like a charm!
quote-right
Remus V.
Co-Founder, Computer Software
Ready to get more email subscribers?
"Boost is the only software solution in the world the brings the power of social signup into email marketing and lead generation"